Atoll in Tromsø
Done as  Collectif Etc.
with Raumlabor Berlin,
supported by Institut Français and KORO.
Tromsø, Norway, 2018.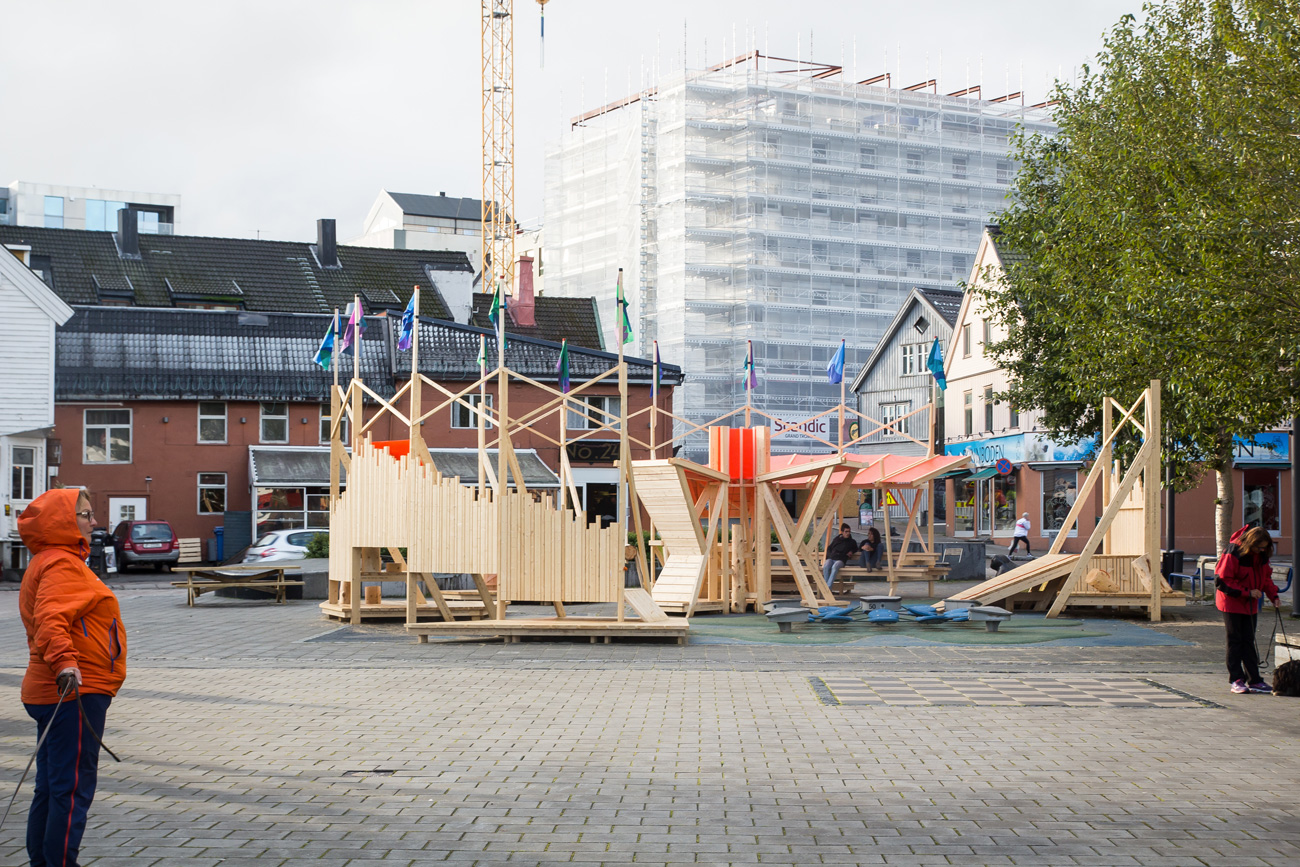 In august 2018, Collectif Etc has been invited in Tromso, Norway, to build a temporary art installation in two weeks. Inspired by playgrounds, this was part of a wider project toward city planning lead by Raumlabor, a Berlin-based collective.
We set up a general idea : their would be a center, like an island, and a ring surrounding it, creating a limit. We called it "The Atoll", rooted in local islands and fjords imaginary but shifted into something more exotic. Is was conceived as a "Republic of children", the ring creating an inside and an outside in the project.
It was a delicate challenge : discovering the city, having workshops with children, designing, building, making a movie and some flags as signage in two weeks.
To see more details, you can read the post published by the Collectif Etc on its website  here.