Playground Sonore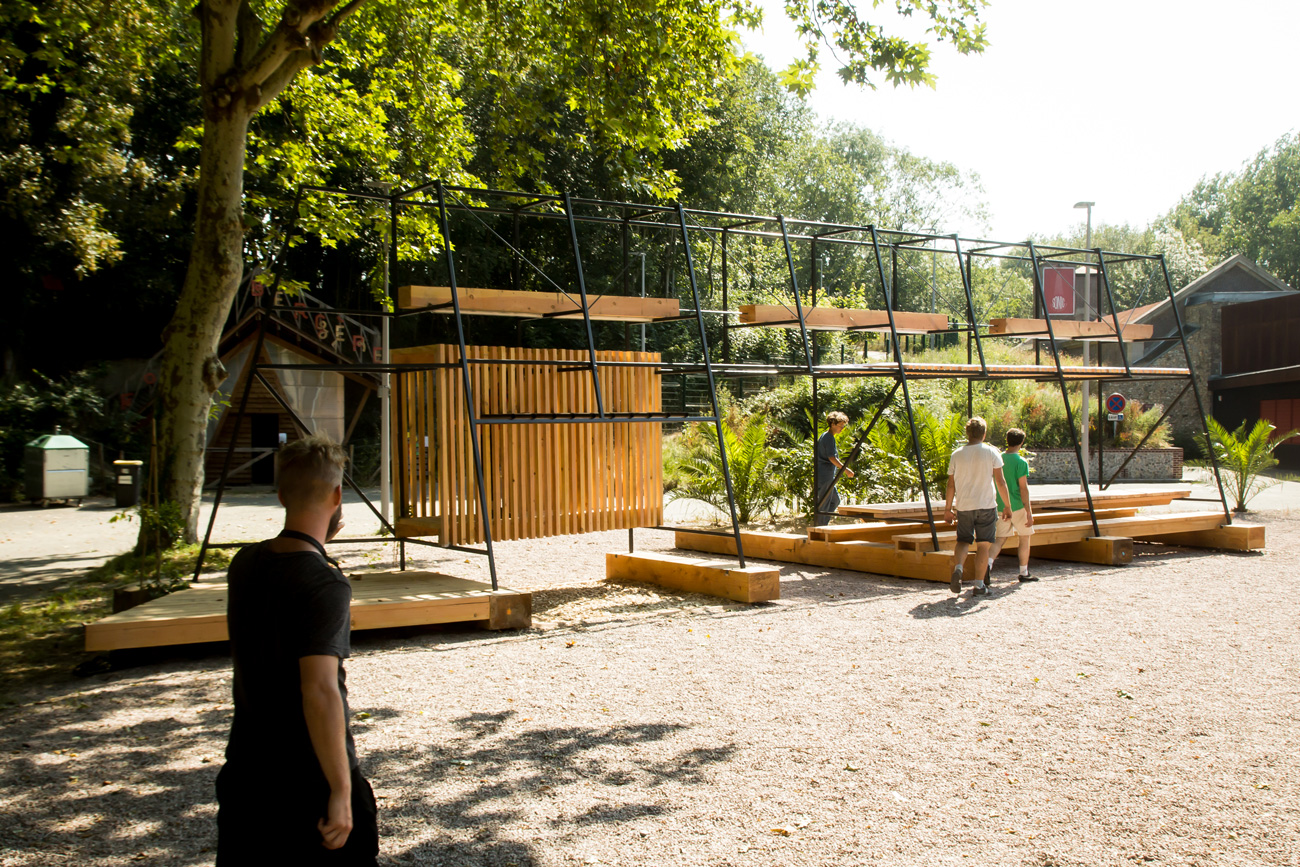 June 2018, Collectif Etc has been invited by Fort ! and CEM to design and build a playground inside the Fort of Tourneville. Their desire was to create a welcoming space, open to all users of the CEM and the Fort in general, offering plays, comfort, privacy, shelter and light.
We brought with us Marc Vatinel, experienced landscaper, local relay and sensitive lumberjack. We also wanted to bring an artistic and sound dimension to the project, which resulted, on the one hand, in the research and creation of objects and sound games in the layout, on the other by the invitation of Jeanne Robet to create a sound tour telling us about the Fort, the sheepfold and the neighborhood through the meeting of those who live it.
Three weeks of construction have finally given shape to this new plot with a tropical-post-modern look.
To see more details, you can read the post published by the Collectif Etc on its website   here.